IN LIMERICK'S HEART AND YOURS, SINCE 1852
ME TIME AT
THE MILK MARKET
Food, Family, Friends
THREE SWEET Fs TO THE WORLD
All weather. All weekend. Under the canopy.
Friday lunch specials - cafe culture & live music 12.30-2pm
Saturday:  our famous farmer's market
Sunday: Family Relaxation Day -coffee, cheese, crêpes, chocolates, occasional crafts - and yoga!
BREAD, CHEESE, FRUIT, VEG, FISH, MEAT & POULTRY.
COFFEE, PASTRIES, HOT FOOD, FASHION, FLOWERS AND CRAFTS
ALL WEATHER. ALL WEEKEND. MEET THE TRADERS.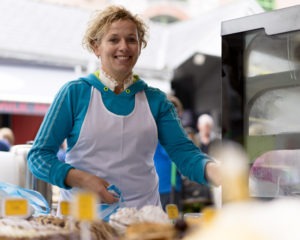 Ecaterina has been selling the most beautiful cakes imaginable in the Milk Market for ten years. Like a lot of the traders in the market, she learned her trade at her mother's knee. "Like a lot of Irish people, especially the women in the Milk Market, I learned how to bake from my mother. I…
Read More

→
There is stiff competition when it comes to the best smells in the Milk Market – is it the coffee at Harper's, the grilled sausages at Country Choice, the crepes at Bon Appetit? But for those who stop at the Sunvale Soap Co stall, there can be only one winner – the fresh, clean aroma…
Read More

→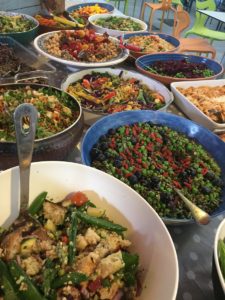 Ciara Brennan started cooking at the age of four, learning at her mother Jocelyn's knee as soon as she was old enough to stir a pot. Even from that tender age, Ciara knew too things: she loved cooking, and she did not like the taste of meat. So began a love affair with cooking and…
Read More

→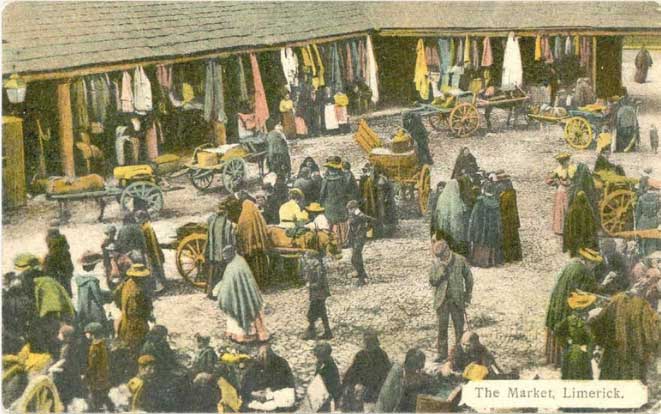 OUR HISTORY
Limerick once had a Pig Market, a Butter Market, a Hay Market, a Potato Market and a Corn Market, which was also known as the Milk Market. These Markets were dotted throughout the city.