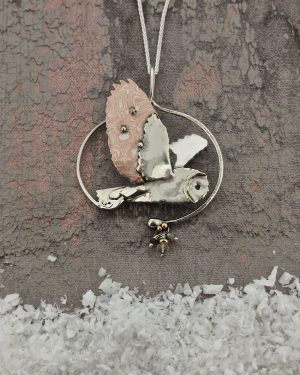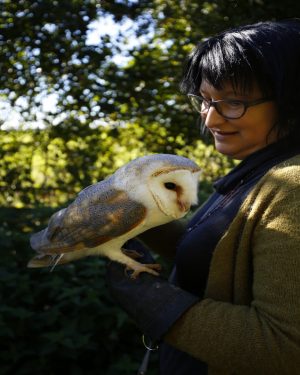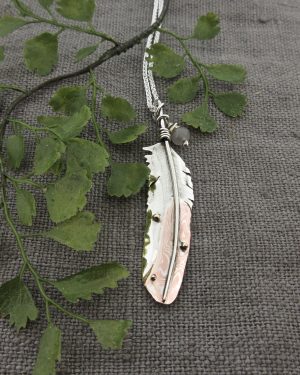 Ok I have to say it Christmas is nearly here and we at Little Feathers Gallery are getting ready! I am working on the Christmas jewels for the new Christmas window as well as working my why through the Christmas commissions. We have also just had an amazing holiday in Exmoor that started with a visit to our gorgeous friends Rose and Lloyd with their fabulous birds and there was one that stole my heart and that was Lilly the Barn Owl and so the Christmas window and all her jewels are going to be based around the Barn Owl with all of her gracefulness and beauty captured hopefully in soft colours and delicate shapes. Above you also have my new barn owl that is an owed to Lilly xxx
I have also got to inform you all that due to my illness and pain we are currently and hopefully only for a short while having to close on Wednesdays until the Christmas weeks. On this day we will be only open by appointment and this will hopefully give me time to rest, do the accounts (yuck!), design, and play on the work bench creating some very special pieces for Christmas.
So keep an eye here for the new pieces and of course further pictures of the little feathers story. Love and light to you all xxx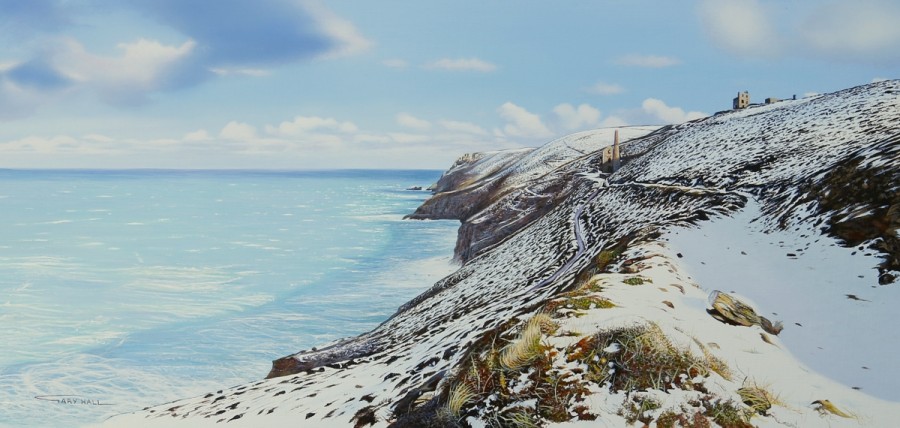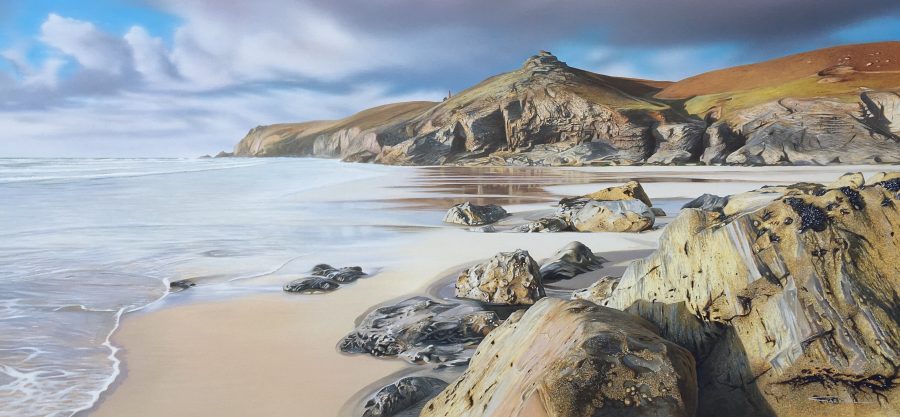 Gary has finished a range of commissions & has now completed a new original "Evening retreat, Chapel Porth". Recent works also include, "Bluebell Twilight, Stippy Stappy", "Evening Reflections, Chapel Porth" & "Towards Carn Gulver, Porthmeor", you can view them by going to the Originals section for more info. Prints of it will be available once it is back from the printers. Upcoming works will include,Trevauance Cove, St.Agnes Beacon, St.Agnes, West Penwith, Bodmin Moor & Mousehole. You can also follow on Gary's Facebook page "Gary Hall Art" & Instagram @garyhallartist.